Special Offers and Rewards
Being a credit union member gives you access to many promotions, rewards, and special offers. It's just another way we help show our members that they are appreciated.
Refer A Friend
Receive $25 For Every Friend or Family Member You Refer
To show our appreciation for how you've helped us thrive, we're giving back. If you refer a friend to us and they open a checking account or auto loan, you'll earn $25 for both yourself and your friend. Plus, you could win $60.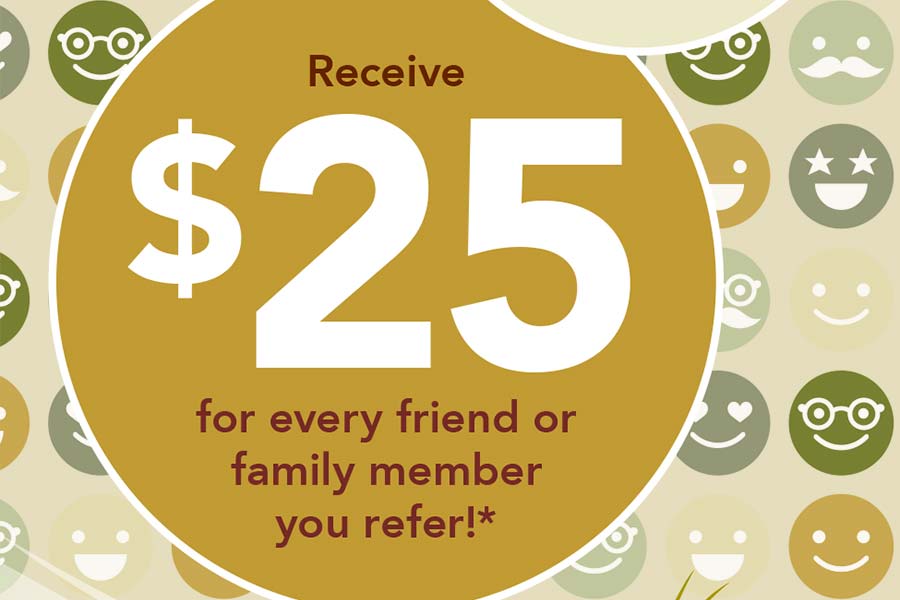 Summer Promotions
Great Specials for Extra Summer Cash!
Need extra cash for your SUMMER FUN? Look no further than Mokelumne FCU! Similar to our Annual Holiday promotions, we are now offering a Summer Skip-a-Pay for your current MFCU loans as well as low rate personal loans, ranging from $500-$3000. Speak with a Loan Representative today for full details!