Savings Accounts
We Offer A Wide Range Of Accounts For Your Banking Needs
Here at Mokelumne Federal Credit Union we make saving simple and convenient. With multiple saving accounts you stay in control of future expenses and goals set by you. Your Primary savings and each sub account will earn dividends on balances of $100 or more. Dividends are paid quarterly.
Share Account
A Share Account establishes membership in the Credit Union. The Share Account is a standard savings account, but is called a Share Account because the Credit Union is member owned. When you save at Mokelumne, you are actually purchasing shares of the Credit Union.
No Monthly Service Fee
Minimum balance of $25 required at all times
Interest Bearing –must maintain an average balance of $100.00 to earn dividends

Dividends are compounded quarterly

Overdraft protection for your checking account
Maximum 6 transactions out of the savings per month (Transactions include ACH debits, Transfers to other MFCU accounts and cash withdrawals)

Additional withdrawals are subject to a fee
Never a fee to deposit
---
Young Saver Account
Your child is never too young to start learning good saving habits.
For members 0-17 years old.
No monthly service fee
Minimum balance of $25 required at all times
Interest bearing- must maintain an average balance of $25.00 to earn dividends
Account converts to a regular Share account once Young saver turns 18
---
Sub Savings Accounts
Within your Mokelumne FCU account you are able to establish sub accounts for your personal banking needs.
Christmas Club Savings
Vacation Club Savings
Personalized Sub Savings
Money Market Savings
Fully Insured Savings and Investments
Don't worry, your money is safe with us.
The National Credit Union Share Insurance Fund (NCUSIF) insures individual accounts up to $250,000, and a member's interest in all joint accounts combined is insured up to $250,000. The Share Insurance Fund has the backing of the full faith and credit of the United States. Credit union members have never lost even a penny of insured savings at a federally insured credit union. Learn more about your accounts coverage by visiting www.ncua.gov.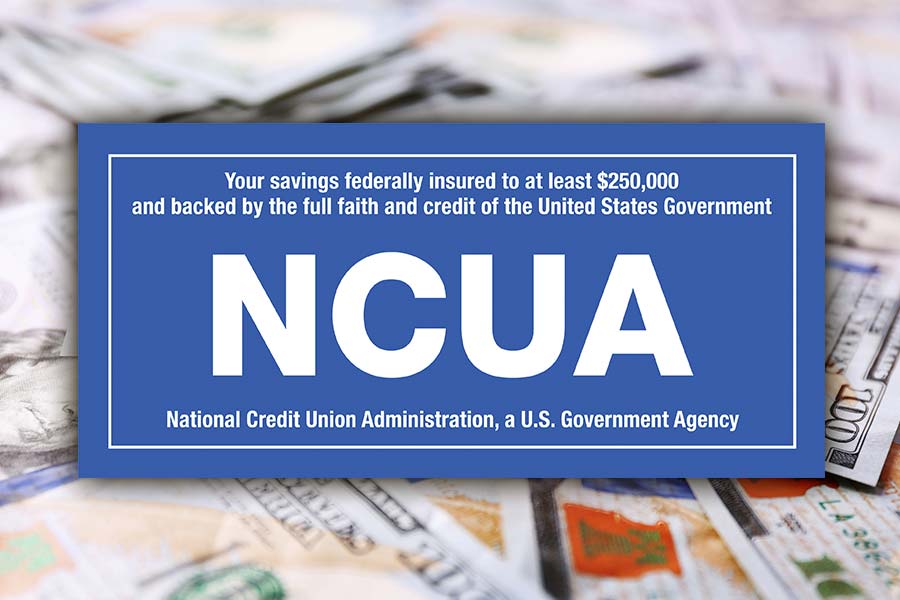 ---
Legal Information and Disclosures
Some restrictions apply.
A service fee may be administered for the use of check or draft overdrafts. See our fee schedule for applicable fees.